It's no secret that WeCrochet loves pom-poms! In this article, learn how I make my quick pom-pom package topper.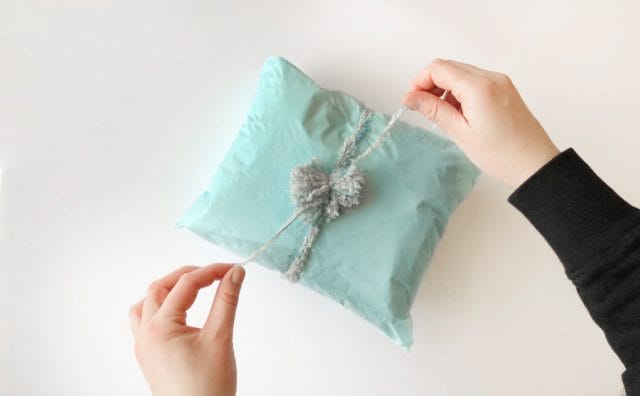 Finishing a crochet project is a great feeling. Not only am I happy to have another finished project but I am excited to gift it as well. When wrapping my crochet gift, I make a pom-pom package topper to pull the package all together.
Materials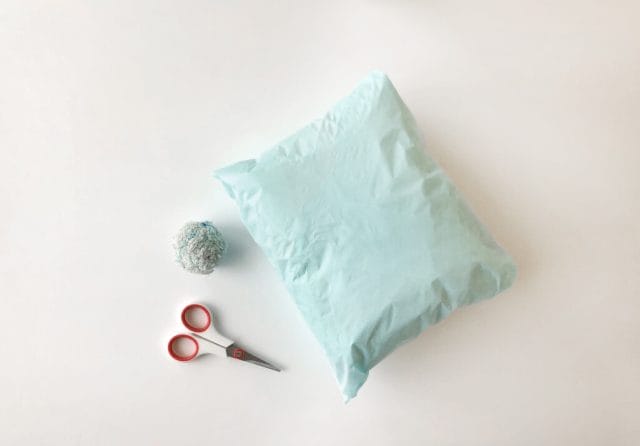 You might also enjoy: How to attach a pom-pom to a hat
How to Make a Pom-Pom Package Topper
Start with a wrapped gift. Your gift can be any size or shape. My favorite way is wrapping with tissue paper.
For this tutorial I will be using scrap yarn from the project that I wrapped up and my fingers. You could use a pom-pom maker if you prefer but I like the quickness of using my fingers.
First I start by cutting a length of yarn that will be used to tie my pom-pom together. I tend to make this about 4-6 inches.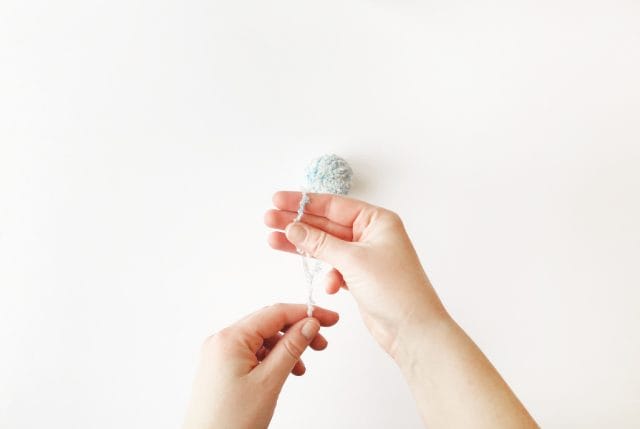 Next I will begin wrapping the yarn around your fingers. Depending on the number of wraps and the number of fingers that you wrap around will change the size of your finished pom-pom.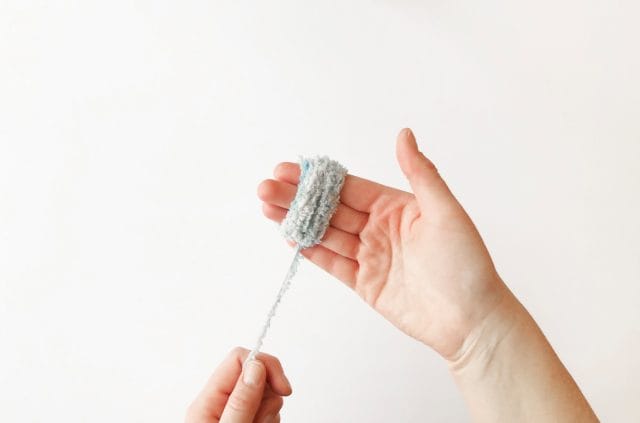 Typically I wrap between 20-30 times.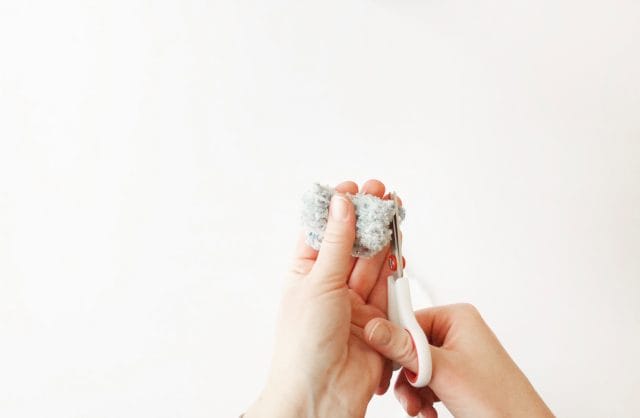 Cut your yarn when you have wrapped your desired amount.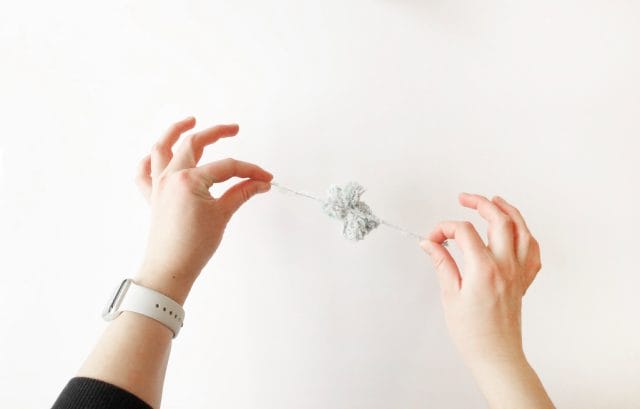 Lay your wraps on top of your first cut strand of yarn and tie a knot to cinch the pom-pom together.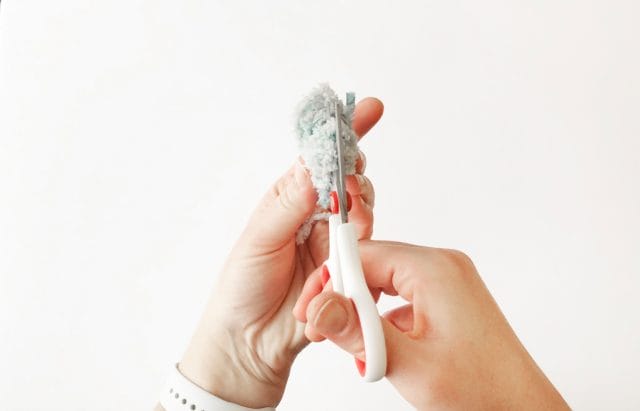 With a sharp scissors cut the loops on both ends of your pom-pom. Trim the ends of your tie to match the ends of the other strands. Now is when you would trim up the pom-pom to make it more round if you like.
To attach the pom-pom to the package, take the same yarn and wrap it around the package at least one time. Tie a knot in the yarn at the top of your package, DO NOT cut the yarn yet.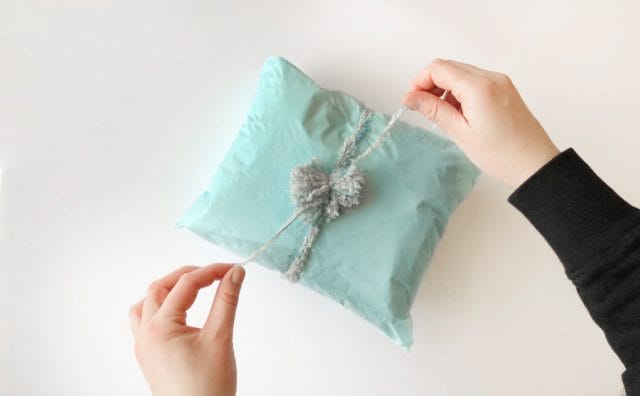 Lay your pom-pom on top of the package and tie with the yarn tales. Cut the ends to match the length of the pom-pom.
Now you are ready to use this great pom-pom topper on any package, handmade or not!
You might also enjoy: How to make pom-pom ornaments