We've noticed a distinct trend this fall: crochet with faux fur yarn! Maybe we're just noticing it because we love our fantastic faux fur yarn: Fable Fur, but we think faux fur crochet is here to stay! Faux fur yarn is a natural choice for fall and winter crochet because it's so touchable and warm.
Many of our crochet friends are working with faux fur yarn, so we've collected all those projects for you to check out below. But first…
About Fable Fur: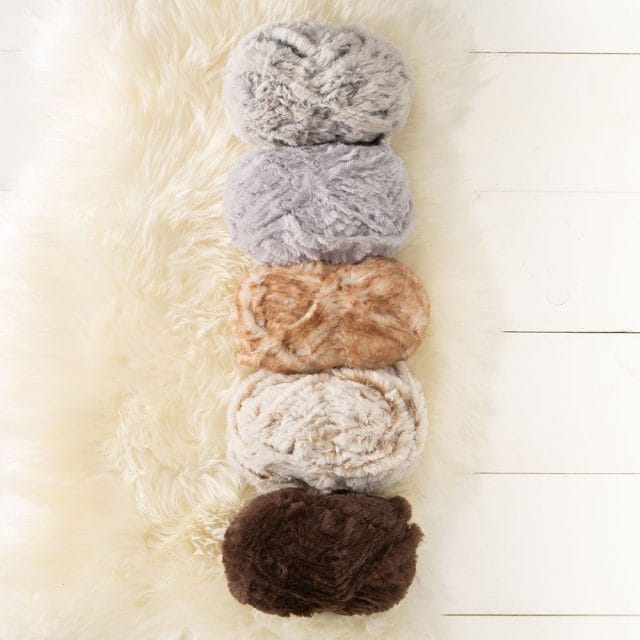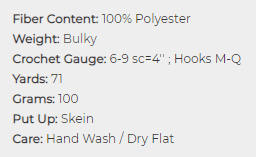 A luxuriously soft faux-fur effect yarn, Fable Fur is perfect for bringing a touch of elegance and snuggly softness to your latest projects. Add a stylish trim to your next accessory, or work up a gorgeous wrap or afghan exclusively in this premium, 100% polyester yarn. What makes it premium? This grade of polyester holds it's shape well and doesn't shrink. Projects will work up fast at this super bulky weight, so you'll have a menagerie of cozy accessories and home décor projects in no time!
Faux Fur Crochet Projects
We've been so excited and pleased by all the wonderful designs we've seen in Fable Fur! Check out some of our favorites:
Mika Vest by Toni Lipsey of TL Yarn Crafts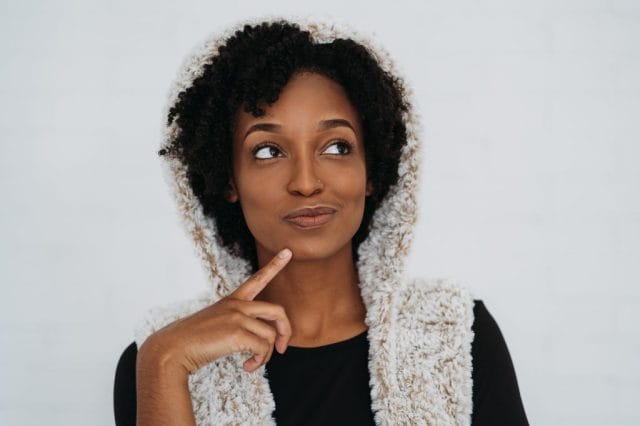 The Mika Vest is a festive hooded faux fur crochet vest pattern, the perfect piece to bring opulence and fun to your winter outfits. Designed by Toni Lipsey, this garment features special touches like generous pockets, cozy hood, and shaping on the armhole opening to give a comfortable fit.
Inspired by her experience working with Fable Fur, Toni also has an article with 6 Pro Tips for Crocheting with Faux Fur Yarn. Check it out to learn how to have a simple and seamless experience crocheting faux fur yarn.
Fable Fur Koala Keychain by The Loopy Lamb
Ashley of The Loopy Lamb has designed several adorable crochet patterns that use Fable Fur, including this sweet Koala Keychain, and a Koala Bear Stuffed Animal. She also has Tips for Crocheting Faux Fur.
Fur-Ever Infinity Scarf by Ashlea Konecny of Heart Hook Home
Ashlea Konecny is one of our favorite crocheters, and she used Fable Fur to crochet the Fur-Ever Fur Infinity Scarf. You just need three skeins of Fable Fur (Ashlea used the Kuma colorway) to make the scarf. Then you will have enough left over to make ear warmers or several pom-poms.
Related: Ashlea also has 6 Tips for Working With Faux Fur Yarn
Crocheted Brimstone Faux Fur Cowl by amylmason on Ravelry
Ravelry user amylmason made the Crocheted Brimstone Faux Fur Cowl, inspired by the knitted cowl by Claudia Maheux. Find out how to make the crocheted version of the cowl on her Ravelry project page.
Faux Fur Ear Warmers by Nicole Riley of Nicki's Homemade Crafts
You only need half a skein to crochet Nicki Riley's Faux Fur Ear Warmers — a great quick holiday gift. Make them for everyone on your list!
Crocheting Faux Fur Tips from Nicki:
Nicki has designed a couple of different crochet patterns featuring Fable Fur, and she has a couple of tips:
Feel for the special band that holds the faux fur together, making it easy to find crochet stitches.
Try using a wooden crochet hook if you find a metal or plastic hook is too slippery.
Crochet Faux Fur Pom-Pom Pattern
We crocheters love our fur pom-poms, and Nicki has also written a pattern for a crochet faux fur pom-pom. You can make several pom-poms from a single skein of Fable Fur, and they're the perfect topper for your favorite crocheted hats.
4 Ways to Make Pom-Poms by Bethany Dearden of Whistle and Ivy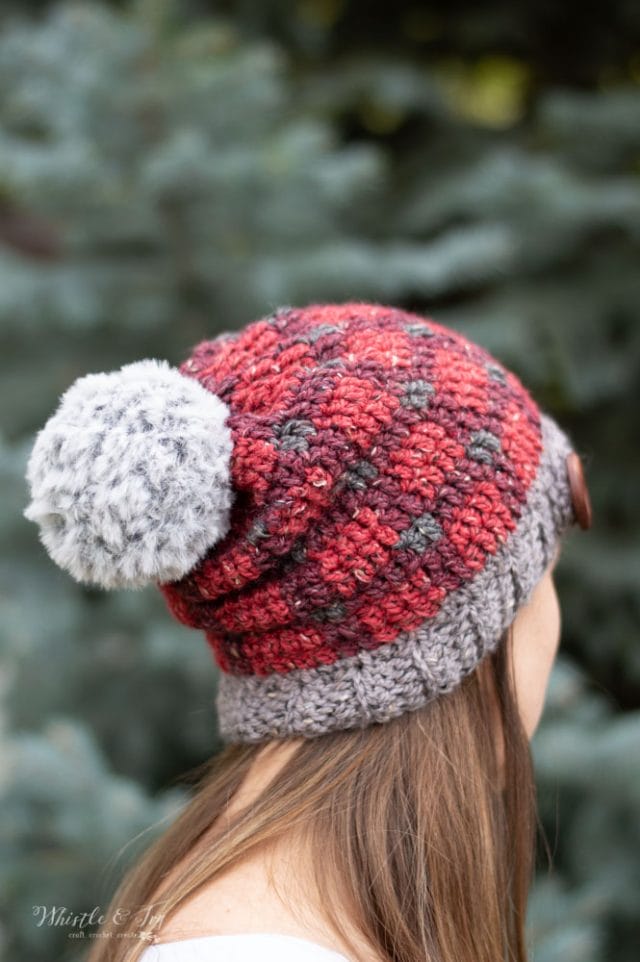 It's no secret that we are huge fans of Bethany Dearden of Whistle and Ivy.
Here's another reason to love her: she shared 4 ways to make pom-poms, including instructions for how to crochet pom-poms using our Fable Fur.
"Faux Sho" Fur Boot Cuffs
If you have a partial skein of Fable Fur, you have enough yarn to make Heart Hook Home's "Faux Sho" Fur Boot Cuffs.
Where did these cuffs get their cute name? Ashlea writes: The "Faux Sho" Fur Boot Cuffs are the latest in my pun-filled adventures. I hope you love them and that the name gives you a giggle each time you put them on. "Am I wearing my Faux Fur boot cuffs today? FO SHO I am!"
Bonus Project: Fable Fur Hood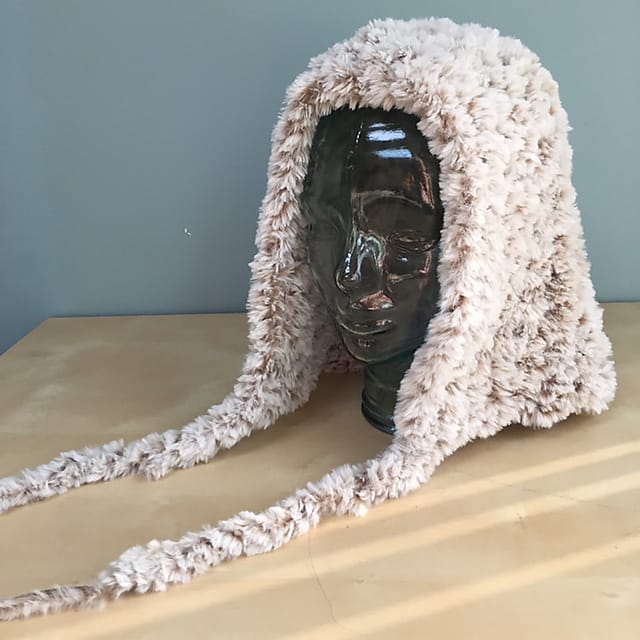 I worked up a quick and simple faux fur hood using Fable Fur, with the free pattern available over at my blog.
What do you think? Are you ready to crochet Fable Fur? Show us your projects and let us know if you have tried it in the comments!