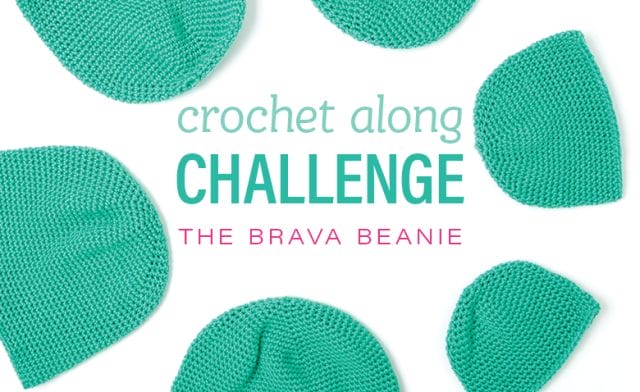 Let's crochet the Brava Beanie together!
Quick Info:
What is the Brava Beanie?
The Brava Beanie is the ultimate crochet hat pattern! Written for six sizes, this is the ideal hat to make for charity projects, or as gifts. It's simple and quick-to-make, giving you the freedom to dress it up however you like. We designed it for use with our value priced premium acrylic yarn, Brava Worsted (only $1.99 for 100 grams!), but you can use it with any worsted weight yarn.
The Brava Beanie is made from the top down in single crochet. Simple increases at the crown alter the sizing. Once you master this simple pattern, add stripes, tapestry patterns, spike stitches and more. With the many colors available in Brava Worsted, you'll be able to make this hat uniquely your own.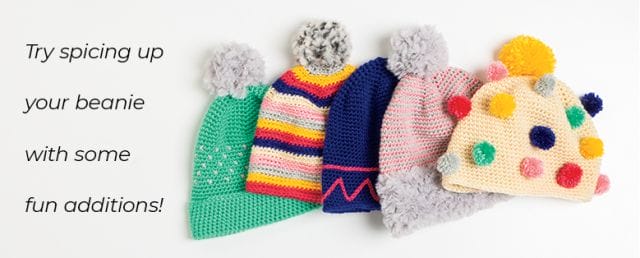 Customize the Brava Beanie however you like! You can add stripes, pom-poms, faux fur trim, or whatever you like!
Buy the Brava Beanie Project Kit:
If you want to get started quickly, choose one of our Brava Beanie Project Kits, which come with a printed version of the Brava Beanie pattern, a green wood Caspian crochet hook, and a ball of Brava Worsted yarn in your choice of different colors.
And of course, you can post here in the comments as well! Are you going to make a Brava Beanie??