You are cordially invited to join us in our new Crochet Along Challenge, featuring the Faux Fade Wrap pattern by Janine Myska of Knits 'n Knots.
Buy the pattern here: Faux Fade Wrap Pattern OR get it in WeCrochet Magazine Issue 4!
About the Faux Fade Wrap
This multi-colored faded wrap is made from a simple 2-row repeat, and uses just single crochet! The only technique you need to know is is how to work the color changes, but we promise – once you see how easy it is to do one row, it's a breeze.
Get the Faux Fade Wrap Pattern.
Choose your Yarn:
We put together some Faux Fade Wrap Kits for you that include the pattern as well as the yarn you need to make it (along with a nice discount!). Here are the colors Janine pre-selected for us, inspired by the seasons of the year: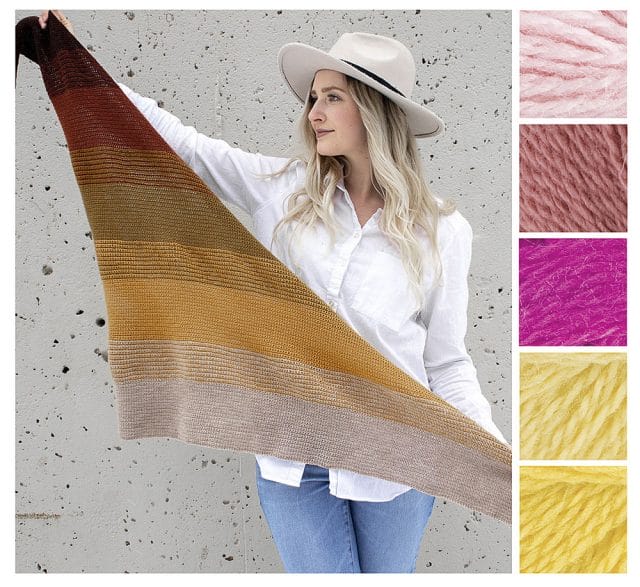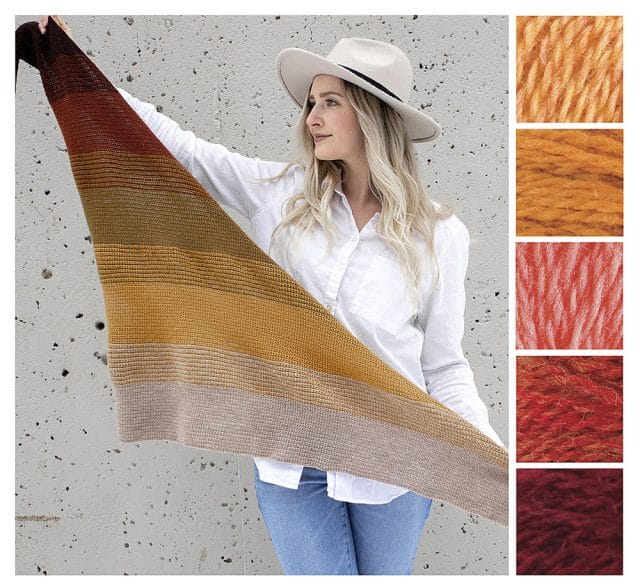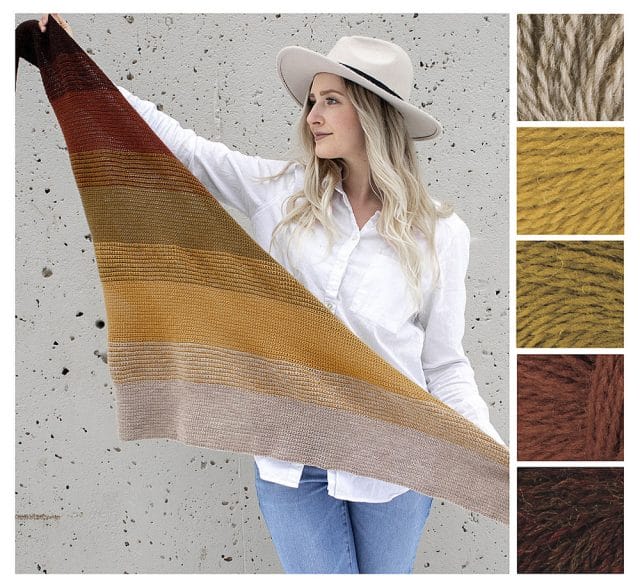 If none of these pattern kits are your thing, you can easily select your own colors (or other yarns) by using our Faux Fade Wrap Kit Builder (located at the bottom of the pattern page):
Just choose your yarn, and drag and drop the yarn colors you want into the kit builder and hit the purple "Add to Cart" button to instantly place the perfect amount of yarn into your cart.
How to Join the Crochet Along:
To participate in the Faux Fade Wrap Crochet Along, join and post here:
CAL Timeline:
September 1: Pick your Palette (or yarn), and order from crochet.com!
September 8: Join the WeCrochet Ravelry group and follow along in the Faux Fade Wrap CAL discussion.
September 15: Read through the pattern (in WeCrochet Magazine Issue 4) or buy it here: Faux Fade Wrap Pattern.
September 22: Make a swatch (and block it… righhhht??)
September 29: Work sections 1-4.
October 12: Work Sections 5-7.
October 26: Work Section 8.
November 10: Work Section 9.
November 24: Block the wrap and post pictures on social with #FauxFadeCAL.
We hope you'll join us!