April is National Stress Awareness Month and WeCrochet and the Craft Yarn Council want to share how you can stitch away stress and UNWIND with crochet (and knitting.)
A Craft Yarn Council research survey of 3,100 crocheters and knitters reported that their craft contributed to:
93%: a feeling of accomplishment
85%: stress reduction
68%: mood improvement
56%: a sense of confidence
43%: better concentration
27%: better problem solving
23%: increased memory
A Harvard Medical School Study led by Founder of the Benson-Henry Institute for Mind Body Medicine, Dr. Herbert Benson, found that the repetitive motions and focus of needlework elicit the famous relaxation response (a calming, meditation-like state that causes heart rate and blood pressure to fall).
Read more about the scientific research behind the therapeutic benefits of crochet at the Craft Yarn Council's site.
In an article on Interweave.com, "Therapeutic Knitting Is a Thing," author Suzan Colón wrote: "There's a scientific version of a swatch that shows how effective repetitive motion can be at calming the mind. 'Repetitive motions and focus of needlework elicit the relaxation response [the opposite of the stress, or "fight or flight" response], a calming, meditation-like state,' reported researchers at The Institute for Mind-Body Medicine at Harvard Medical School. More proof was all around them; a 2010 Harvard Gazette article counted over 20 knitting circles on the Ivy League university's campus."
"People start to knit and crochet for different reasons—a family member taught them, or they're naturally drawn to crafts—but the meditation association is universal. "Knitting is a way to chill out, but also tune inward . . . It's very meditative," says Krysten Ritter, star of the Marvel/Netflix series Jessica Jones and knitwear designer."
"'Knitting is rhythmic and calming and entirely in my control, even when the rest of the world feels like it might not be,' says Alanna Okun, author of The Curse of the Boyfriend Sweater. 'I reach for it to quiet my brain and prevent myself from fidgeting, like on the subway, during movies, even in some of my work meetings.'"
#WarmUpTogether to help people while you crochet
WeCrochet is teaming up with our sister company Knit Picks to encourage people to stitch up 7×9″ blocks to donate to Warm Up America.
Use hashtag #WarmUpTogether on social media to share your projects!
Crochet Patterns to Help Reduce Stress
WeCrochet has many free crochet patterns for you to download, but here are some that will bring a smile to your face as you stitch: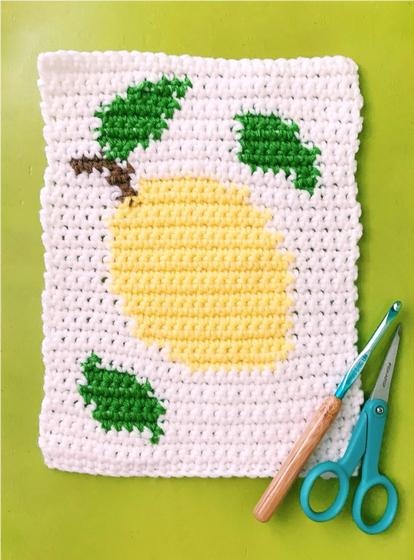 When life gives you lemons … crochet one! #StitchAwayStress this April by crocheting a cute lemon blanket block for your donation to Warm Up America and bring awareness to National Stress Awareness Month.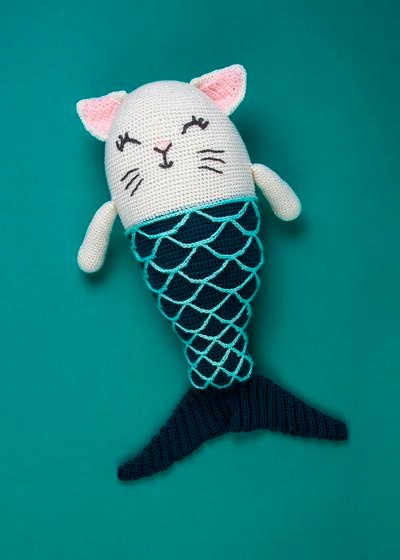 It's just so hard to choose between mermaids and kittens, but now you don't have to! This super-cuddly catfish purr-maid is practically begging you to hug her, but be careful—once you start, you won't be able to stop.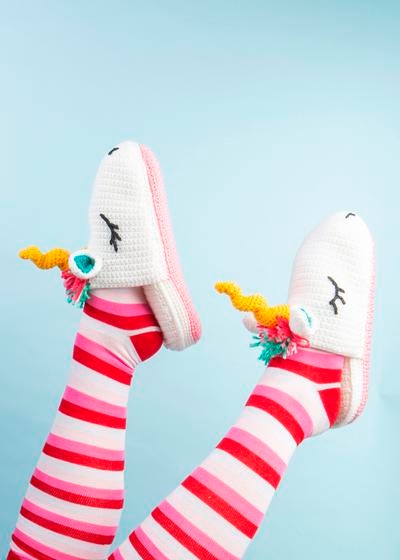 These super cozy, extra squishy slippers will transport you to a magical place where you can indeed be a unicorn… actually you can be twin unicorns and what is more magical than that?