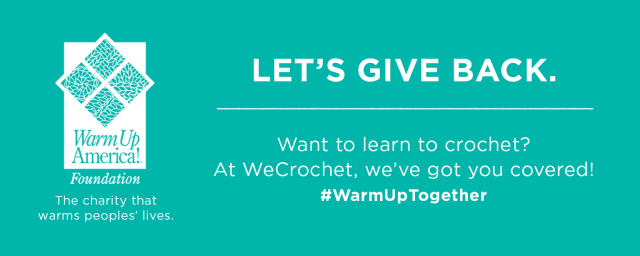 Trying to keep everyone occupied in the coming weeks? Now is the perfect time to teach your kiddos to crochet! Crochet with kids to promote family activities together, creativity, and a sense of well-being!
Tips for Teaching Kids
Teaching of any kind requires a lot of patience and has many challenges. Here are a few of our suggestions for teaching crochet with kids!
Let them pick the project/yarn.
While we recommend worsted or bulky yarn for young crocheters, your little one is going to be far more excited if they get to pick yarn in their favorite color. Excitement about the project helps everyone stay engaged, too!
Support improvisation.
As adult crocheters, we might strive for perfection and exact pattern replication. Remember for kids new to making something, the MAKING it part is more exciting than the finished project part. Support any willingness to experiment and completely alter the instructions if you want.
Pick small projects to start.
Little people might have little attention spans. Pick a small project that has high reward for little effort. But, you know your kiddo better than anyone else. If they can focus on a big project, give them the chance to go for it!
Crochet Your Emotions
It's totally normal to feel overwhelmed by all that is going on in the world right now, and that's OK! Just like painting or drawing your emotions can help you get out some sadness/anger/frustration/fear OR happiness/gratitude/relief/appreciation, crochet can accomplish the same! If you have a good yarn stash at home, let your kids pick colors that align with how they're feeling. If you want to complete a project, try these dishcloths that have both sunny and sad emotions tied to them.
Fruity Loops Crochet Dishcloth
(HINT, HINT . . . this might be a good activity for stressed-out adults, too!)
Projects Your Kids Will Love
Once you've mastered some of the basic stitches, here are a few projects for your kids to try (with your help)!
Exciting Projects To Come!
We have more patterns in the works that kids will love! We're working to get them released as soon as possible to keep everyone entertained while staying home. (Unicorns may be involved!) Keep checking back at crochet.com and this blog to see what we have in store!
We want to see what your kids are making! Share any projects from your kids on social with #WeCrochet!