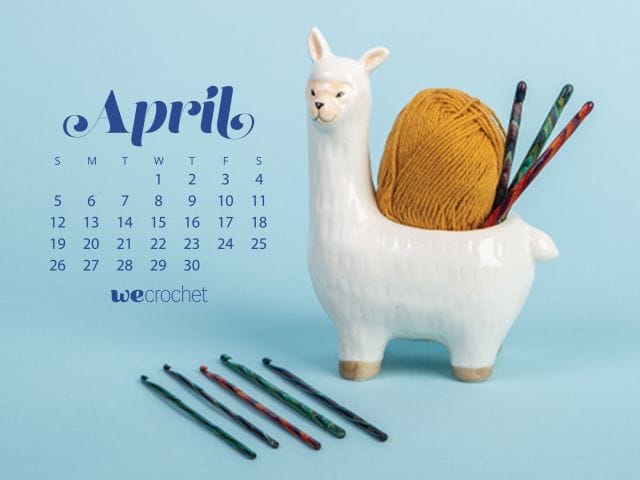 Alpaca your devices with fun with these adorable April 2020 wallpaper images (free download for you!), featuring our new Mosaic Hook Set (featuring THREE different colorways of our laminated wooden hooks), a beautiful ball of CotLin yarn (in Mustard Seed), and the Llama Knicknack Holder.
To get the free downloadable April 2020 calendar background of your choosing (smart phones, tablets, or desktop computers), simply click the applicable device icon below to save the image. Enjoy!
Bonus Image Download!
Bonus! Right click the image above to save it as a blank background for your phone (or to use in Instagram Stories).