Take advantage of your time at home and teach your kids (or a friend, or a roommate, or a spouse) the art of crochet. WeCrochet has all the learning tools you need to get started on a new crafty, learning adventure. Follow along and learn to crochet! Once you get these basics down, you can donate your projects to Warm Up America. Share what you're making on social with #WarmUpTogether! Note: Warm Up America has paused accepting samples while their offices are closed, we're working on our stacks of knit and crochet blocks so we're ready to send a lovely package when they're open!
Learning Center – Basic Stitches
Have you checked out the WeCrochet Learning Center? There is a ton of useful information up there (just check out the drop down menu available at the left). The Learning Center is packed full of great resources for beginners, like how to choose a hook, what yarn you'd like, 7 tips for beginners, and more!
If you're all set to go with your hook and yarn, we suggest you begin here: Crochet Basic Stitches. This tutorial provides step-by-step photo tutorials for chain, single crochet, half double crochet, double crochet, and slip stitch. These are the primary stitches you will encounter with most beginner crochet patterns. Follow along with the photos and try them out!
WeCrochet Videos
Did you know we're on YouTube? Follow along with our YouTube channel to make sure you're seeing all of our most recent tutorials, stitch demonstrations, and more! You can also find all of our crochet videos on the video page on our website. Here are a few of our very favorite videos to help beginners get started:
How to Make a Slip Knot
How to Chain
How to Work Into a Chain
How to Single Crochet
Beginner Crochet Patterns
Ready to get started? Here are a few of our favorite beginning crochet patterns the whole family will enjoy. Not finding what you're looking for in this list? Look for the perfect project in our Beginning Crochet Patterns.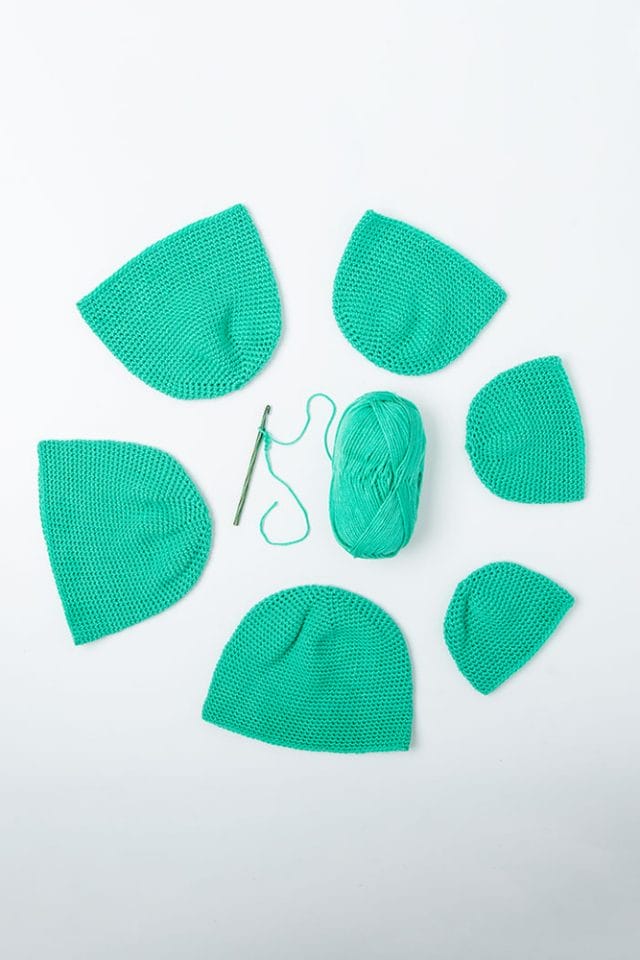 Share on Social
We hope this helps you learn to crochet! We want to cheer you on and see what you're making! Be sure to share all pictures of your projects on social media with #WeCrochet! We can't wait to see what you create!
Lots of love and well-being to all of you from the WeCrochet Team!