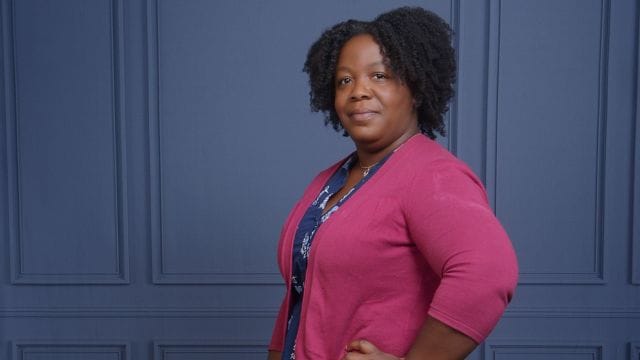 On Today's episode of the WeCrochet Podcast Heather and Sara check in on their recent projects and Sara interview Tian Connaughton about her latest online course, Get Published.
Sara is continuing her journey to try all the WeCrochet yarns and is currently working with Snuggle Puff and Heather shares everything that she has done wrong in the current WeCrochet Crochet ALong, The Clean Sweep CAL. Sara also shares how WeCrochet and Knit Picks has a long history working with Tian Connaughton.
Next Sara interviews Tian Connaughton, an expert knit and crochet designer, technical editor, author, and course creator. Since leaving the corporate world behind, she's built a business around creativity, craft, and helping women build their own businesses that are profitable and sustainable. 
By asserting a goal-oriented attitude, Tian discusses the best ways to keep motivated after rejection and how to avoid taking disappointments personally. She details tricks to get work noticed and steps necessary to take a project from the initial idea to fully published and ready to share.
Tian has developed a brand new video course, Get Published, to help aspiring knit and crochet pattern designers navigate the world of submitting, designing, editing, publishing, and so much more. While the series was developed for all who are interested in publishing pattern designs, the initiative was created specifically to empower BIPOC (Black, Indigenous, People of Color) designers to pursue publishing. With a focus of "community over competition," Tian aims to open the door and empower those at any stage of their business. 
Listen, rate, review and share this podcast on Apple Podcasts, Spotify or wherever you get podcasts!
Producers' Note: If you are someone interested in taking the Get Published course, we'd love to hear from you! We're hoping to follow someone's progress from taking the course through getting published for a later episode of the podcast. Reach out and email podcast@wecrochet.com and make sure to share your progress using the #GetPublishedWithTian on Instagram.

Mentioned in This Episode:
Snuggle Puff
Wonderfluff
Clean Sweep CAL
Brava
Chroma Worsted
Brava Minis
Tian Connaughton  
Get Published with Tian Connaughton 
Get Published Course on Thinkific
WeCrochet Magazine Issue 5
Tian on Instagram @knitdesignsbyTian
Timestamps:
0:00 Heather and Sara Check in
7:34 Sara interviews Tian
43:17 The Credits!