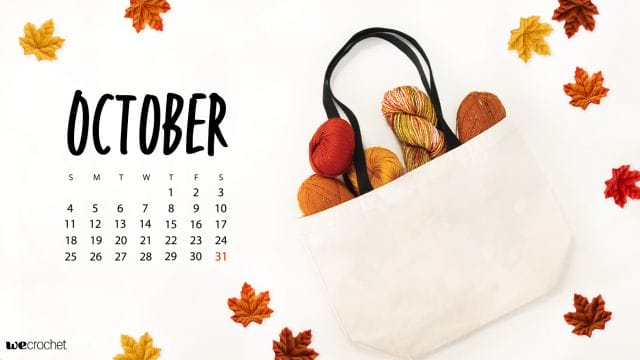 It's time once again for your free monthly calendar wallpaper downloads! Enjoy these October 2020 wallpaper images (free download for you!) — featuring some of our favorite lovely autumn-colored yarns:
(From left to right) Wool of the Andes in Pumpkin, SKU: 23430; Galileo in Titan, SKU: 27892; Preciosa Tonal in Butternut, SKU: 27738; Muse Hand Painted Aran in (a discontinued color, but check out this similar autumn colorway) Whimsy, SKU: 27858; and Stroll Tweed in Persimmon, SKU: 27233.
How to get the Wallpaper:
To get the free downloadable calendar background of your choice (smart phones, tablets, or desktop computers), simply click on the image of your choice to go to the full-size photo and then save it!
Free October 2020 Wallpaper for Desktop: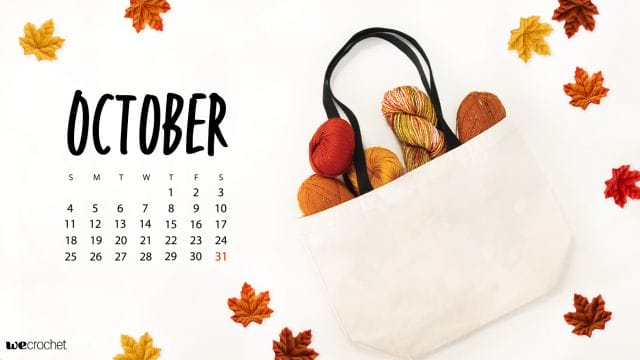 Free October 2020 Wallpaper for Tablet:
Free October 2020 Wallpaper for Mobile:
Free Wallpaper for Stories: