Hello, July! Deep summer is the perfect time to crochet cotton yarn, like Dishie, which is featured in our free monthly calendar wallpapers. Enjoy these July 2021 wallpaper images (free download for you!) — featuring various balls of 100% Cotton Worsted Weight Dishie and Dishie Twist, as well as our Caspian wood crochet hook.
How to get the Wallpaper:
To get the free downloadable calendar background of your choice (smart phones, tablets, or desktop computers), simply click on the image of your choice to go to the full-size photo and then save it!
Free July 2021 Wallpaper for Desktop: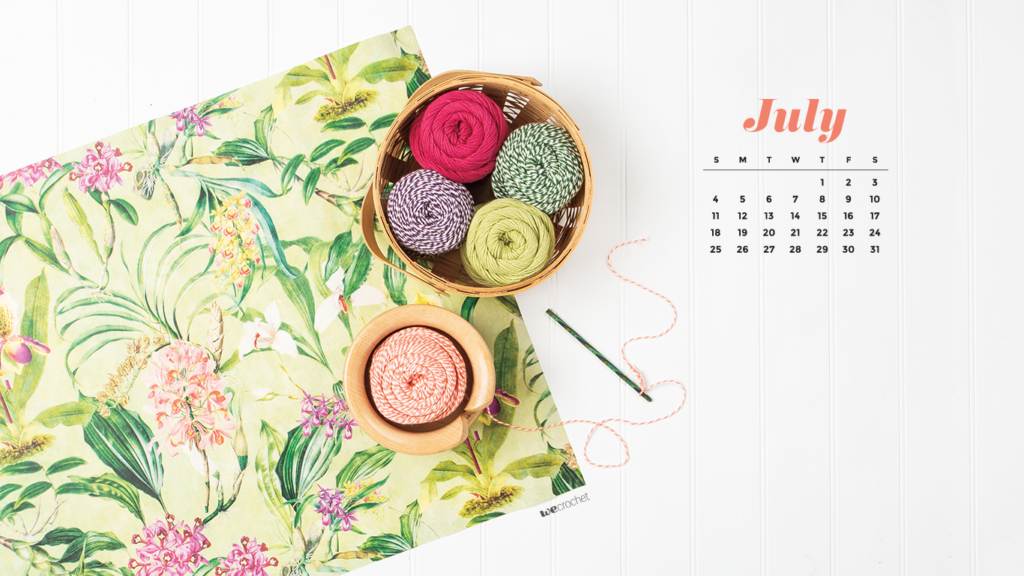 Free July 2021 Wallpaper for Tablet:
Free July 2021 Wallpaper for Mobile:
Free Wallpaper for Mobile/Stories: