It's time once again for your free monthly calendar wallpaper! Say hello to your July 2020 wallpaper images (free download for you!) — featuring our Mini Moon Cactus Pattern.
Scroll down to the bottom of the post to download your calendars, but first, some cactus-related news:
Get the Cactus Kit:
If you like this pattern, check out our Mini Moon Yarn Cactus Kit, that comes with:
Other Crochet Cactus Things You Might Like:
How to get the Wallpaper:
To get the free downloadable calendar background of your choice (smart phones, tablets, or desktop computers), simply click on the image of your choice to go to the full-size photo and then save it!
Free July 2020 Wallpaper for Desktop:
Free July 2020 Wallpaper for Tablet: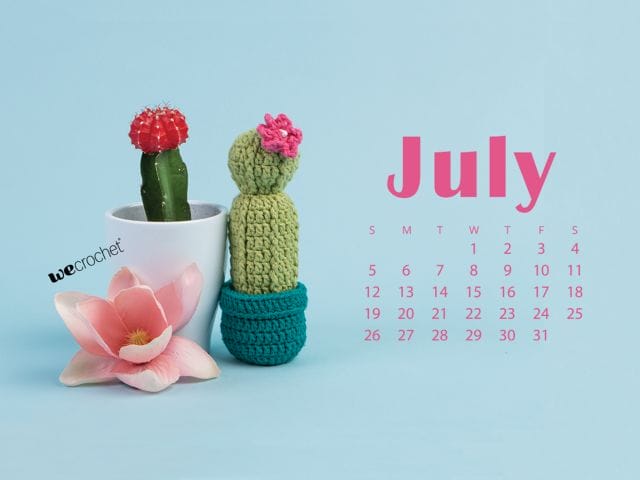 Free July 2020 Wallpaper for Mobile:
Free Downloadable Cactus Wallpaper: